69. Your Summer Pants Styling
In the middle of winter, July-August when the Australian side of the world is chilled, I begin to think about what to design for a SuzziMaggs summer collection. Where I live it does not snow, but today the wind is blowing off the snow that fell last night on the high places in the state and it is icy! It can make it feel strange to think about short sleeves and lightweight fabrics.
When it comes to ideas for a collection, sometimes I am inspired by nature, or I have an idea about a piece of clothing that I want to base everything around, or a fabric print catches my eye. Then I work on coming up with at least one skirt, top, dress and pant design for the collection that I can make in a small range of coordinated colours. At this stage of my little business, I am still working out my niche style, so I have been trying out many designs to help me to discover and hone in on what that is. I truly appreciate any feedback on my designs, colour schemes and styling as it all helps me to know where to head
As I am thinking a lot about summer fashion, today I would like to discuss wearing and styling pants during the warmer months.
The Australian summer can be extremely hot (as it can in many countries around the world) so often the pants that you have been wearing through winter will not be suitable to continue wearing during the summer months. This is the time for light weight natural fibres like cotton, bamboo and linen and rayon. Fabric which has a majority of natural fibres in it will feel cooler as the natural fibres let the air flow through them or breath, whereas synthetic fabrics have little breathability, so they trap hot air and sweat against your body causing you to feel hotter.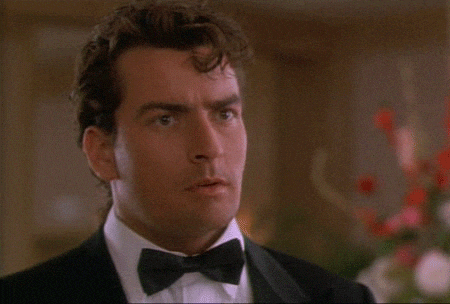 Lightweight, wide legged pant styles with simple elastic waistbands that can be worn casually at the beach or on a holiday teamed with a T-shirt or tank top or add a lace or metallic top for a more glamourous look for a lunch or dinner date. Wear them in a shorts version for the coolest option, just below the knee and they will give the impression of being a skirt with the bonus of modesty ready for an active day, or cut off at the ankle to show off a cute pair of summer sandals. The disadvantage to these pants is that if they hang low in the crotch, the excess fabric moving around there could contribute to chafing if the wearer is prone to that.
A more tailored style of pants with a fly front can work in summer, it is mostly about making the right fabric choices. A small amount of elastin added to the fabric can create a more comfortable pant as it will give some stretch to the garment. There is nothing worse than feeling like you have no wriggle room in your clothes on a hot summer day. Tailored pant styles are often cut into casual shorts such as denim shorts and three-quarter length for those who don't feel comfortable in shorts but are after a more casual style. As a full length pant, they can look classy and/or corporate when worn with a soft blouse or button front shirt. This long pant styling works especially well when there is air conditioning available or when going from a day function to an evening event. Change your accessories and add a jacket or scarf for a new look.
Soft stretch knit cotton or bamboo pants, tights and shorts are great for when the wearer has a busy or active day planned. They are comfortable, won't allow the inner legs to chafe if they are close fitted, and can be styled as active wear or simply as casual wear for picnics, playing with the kids at the park or shopping. They are great to wear with a mini skirt or dress that is a bit too short or with a crop T-shirt or singlet when it's super hot. I have been wearing the short version of these pants underneath my skirts and dresses for years as a means of not getting chafed on my inner thighs which have always touched.
Along with these basic pants there are many other individual styles, such as wrap pants that have open side seams. They are tied from the front at the waist, then the back is pulled through between the legs and tied up around the waist from the back. They are cool as they can flap open as you walk in them and they are often made from lightweight fabrics.
Wide floaty pant legs can create a glamourous look when teamed with an elegant top, sparkly jewelry, and heeled sandals.
Straight leg pants that fall long enough to sit on your shoe can add the illusion of length to your legs and if teamed with a top in the same colour the lengthening effect will continue up the body.
Skinny legged pants will draw the eye up to the hips and down to the ankles. This could bring emphasis to the width of the body at these points. The length of the top can help add emphasis when it stops at the hips or can be used to disguise this area when worn longer below the hips.
As a part of working on my own SuzziMaggs Wardrobe Revolution where I am aiming to have a wardrobe full of clothes that I love to wear that help me to feel like my best confident self, I am spending time considering all this type of information. How different clothing pieces can emphasize different parts of my body and create different illusions and how I feel about that for myself. I get to decide what I like to wear, and pants are definitely high on my list because I don't like to expose my wide legs with their lumpy varicose veins. This will not stop me from wearing a swimsuit and going swimming and I appreciate that my legs carry me around and are strong and work well, but I am still working on loving all of my body as it is each day.
I have started writing all this information about my SuzziMaggs Wardrobe Revolution into something that maybe one day could be a book, and I am working on a process where I can offer my services to assist people in launching their SuzziMaggs Wardrobe Revolution, sorting through the clothing that is already in their wardrobe into outfits and styling that the owner loves to wear, then looking at what additions could enhance these looks. I believe that we can all work on having a wardrobe of the individual styling that makes us feel and be our best, despite what the latest fashion trends are telling us that we should wear, weather your budget is the local second hand store or the Louis Viton in the center of the city.
I believe that my purpose is to clothe women with fortitude, confidence, gumption, authenticity, strength of purpose and belief in themselves through the lens of salvation that comes by faith in the Lord Jesus Christ.
This is something that I am still working on for myself, and because I am a "Clothie" (like a foodie but with clothes) fashion and personal styling is the area where I can best help myself and others. I have already gained confidence through doing my SuzziMaggs Wardrobe Revolution and sharing about it along the way by blogging, and I hope that I can continue to grow as I continue to pursue this. My greatest delight would be to know that I have helped another woman also grow as she considers her wardrobe and what clothes and styling help her to be her own best confident person.
If you have any questions or you would like me to help you launch your own SuzziMaggs Wardrobe Revolution please contact me by email. suzzimaggs@gmail.com
Thank you for reading
Love Suzanne